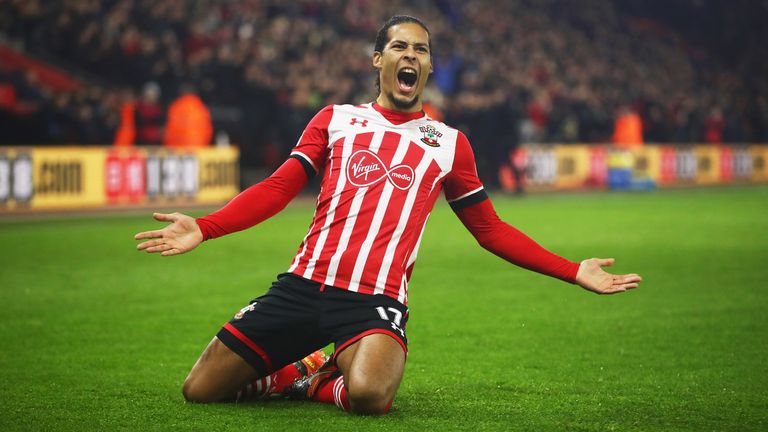 Liverpool are preparing to make Virgil Van Dijk the most expensive defender in the world after the Dutchman decided he wants a summer move to Anfield.
Now the Merseyside club will test the resolve of Southampton to keep the 25-year-old international, who is likely to cost a record £60 million should he leave in this transfer window.
Southampton have indicated they are ready to fight to retain Van Dijk and feel they can resist any offers.
Van Dijk is one of the most in-demand players ahead of the transfer window, which officially opens in July 1.
Chelsea and Manchester City have also been strongly linked with a move for the 25-year-old.
It's a huge boost for the Merseyside club, who had made Van Dijk their top summer target after their leaky defence almost cost them a place in the top four of the Premier League and Champions League qualification.
Van Dijk will become Liverpool's highest-paid player if the move goes ahead and can expect to earn as much as £200,000 a week. His fee is sure to eclipse the current world record for a defender - the £50 million paid by Paris St Germain for David Luiz in 2014.
The onus will now switch to the negotiations between Liverpool and Southampton.
Liverpool have become accustomed with dealing with Southampton every year for the last few seasons, securing Sadio Mane in 2016 having earlier recruited Dejan Lovren, Adam Lallana, Nathaniel Clyne and Rickie Lambert from the club.
This story has been reproduced from the media. It does not necessarily represent the position of Liverpool Football Club or Red's Fury™ blog.