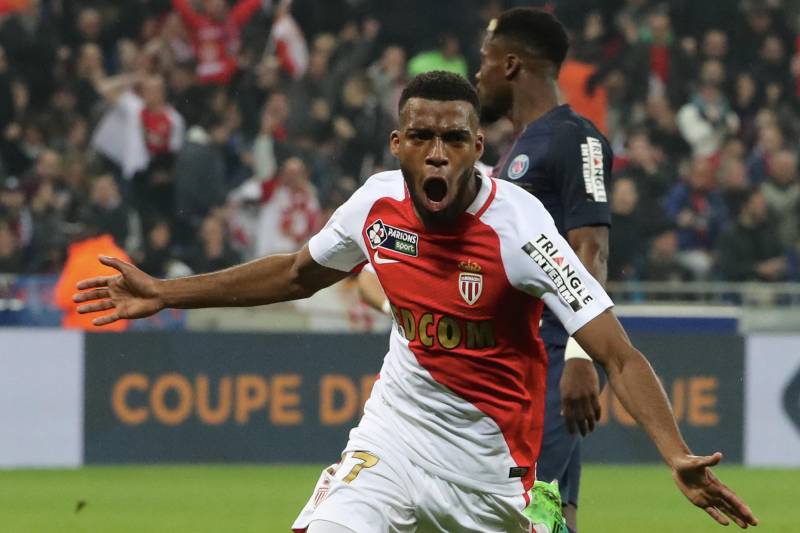 Arsenal have reportedly reignited their interest in Monaco midfielder Thomas Lemar, as rumours continue to gather pace about their forward Alexis Sanchez leaving the club.
Lemar has been strongly linked with a move to Liverpool this week, with Gunners boss Arsene Wenger suggesting a deal was "dead" for the France international, per Jack Austin of The Independent.
However, according to Sky Sports' Kaveh Sohekol, Arsenal are ready to make another effort to get the midfielder, with Manchester City chasing Sanchez:
Man City second bid for Alexis Sanchez is £55m plus £5m in add ons. We're also told Arsenal are back in for Thomas Lemar from Monaco

— Kaveh Solhekol (@SkyKaveh) 31 August 2017
It's been reported by Sky Sports' Guillem Balague there is hope from Arsenal's perspective that a deal for Lemar can be done:
Alexis close to sign for City for £55 + £5. Arsenal asked for few hours to sign Thomas Lemar, which they confident they are going to do

— Guillem Balague (@GuillemBalague) 31 August 2017
It had previously been reported by Solhekol that Monaco were seeking to earn around €100 million (£92 million) from any potential sale of Lemar. According to Sami Mokbel (h/t Adam Shergold of the MailOnline), the Gunners have made an offer in the region of £90 million for the 21-year-old.
It's an amount that'd far outstrip the £60 million that'd potentially be picked up from the sale of Sanchez.
But according to Sky Sports News, Arsenal would not be willing to accept a straight cash offer for their star forward.
As noted in the piece, Raheem Sterling has previously been tipped as a potential makeweight in the deal. Balague suggested those stories are wide of the mark, though, with City boss Pep Guardiola keen to keep Sterling at the club:
1. More detail on Sterling. When he heard he could be part of swap deal for Alexis, he rang Pep and was told City did not doubt for a second

— Guillem Balague (@GuillemBalague) 31 August 2017
2. Sterling was told he is fundamental for City and Arsenal were told they were not interested in including him in any deal

— Guillem Balague (@GuillemBalague) 31 August 2017
If the Gunners were able to do a deal for Lemar at this late stage of the window then perhaps they would consider letting Sanchez leave.
After all, the Monaco man also operates off the left flank, too. Lemar is much more of a midfielder in style compared to Sanchez, though.
Convincing the French champions to sell at this point in the campaign will be a massive challenge for the Gunners, especially given they have already lost key men this summer in the form of Tiemoue Bakayoko, Benjamin Mendy and Bernardo Silva. Additionally, Lemar is on international duty with France, who have a game on Thursday.
Sanchez's departure would leave a huge void at the Emirates Stadium and supporters disappointed. Lemar's arrival would help fill that gap to a degree and give the fans a bright future to look forward to if their attacking talisman was sold.
You sense a deal will need to be agreed for the latter before the former gets the switch he's seemingly keen on.
Source:
Bleacher Report
This story has been reproduced from the media. It does not necessarily represent the position of Liverpool Football Club or Red's Fury™ blog.